A leader is best when people barely know he exists, when his work is done, his aim fulfilled, they will say: We did it ourselves.   Lao Tzu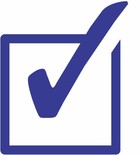 Leadership Park City Alumni Checking In:  Todd Mather [Class 3] checks in from Lake Tahoe!
This summer Park City witnessed a reenactment of the original 1982 Book Brigade. Leadership alum, Todd Mather was here to participate in the first one.
"I passed books in the original book brigade back in 1982. I remember I was in front of Randy's ice cream parlor."
Also….while in Park City….Todd graduated from PCHS in 1987 and U of U with his Master of Architecture in 1996. He served as a Historic District Commissioner for a term in 1999.
"My band played on Main Street during the 2002 Olympics and were the "house band" for the US House for two weeks."
Being very involved in the historic aspect of Park City, Todd was published twice in Park City Magazine for historic home renovations and was the architect responsible for renovating the Kimball Art Center in 2000, changing it from its modernist 1970's aesthetic….back to its original architecture of masonry, parapets and red/white paint.
Todd moved to the north shore of Lake Tahoe in May 2002. He's been published on the cover of national magazine Residential Design & Build for a home in Tahoe City.
"I've been serving my community as a Tahoe Basin Design Review Committee Vice President for two terms now. This is a similar position to the old Historic District Commission. In this case, our volunteer committee is responsible for reviewing all "scenic" residences, signs and commercial projects on the California-side of Lake Tahoe's north shore."
Todd has just launched his own architecture firm at Lake Tahoe and is still playing music with his band Groove Foundry.
"My goal for TGMA's next 700 days is to establish an architecture office in Park City. I'm currently working with a San Francisco client of mine on finding the right Old Town home for renovating."
Firm: www.TGMarchitect.com
Band: www.reverbnation.com/groovefoundry
Thanks for checking in, Todd!